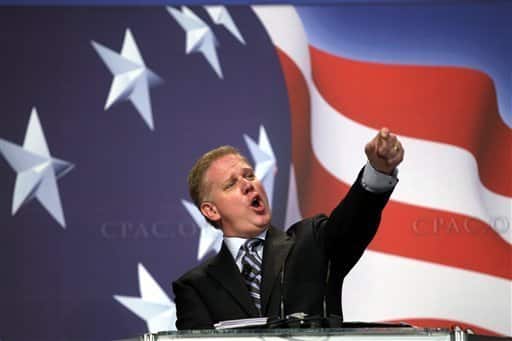 Your ads will be inserted here by
Easy Plugin for AdSense.
Please go to the plugin admin page to
Paste your ad code OR
Suppress this ad slot.
August 28th is an important day in American history. On that day, forty-seven years ago, Martin Luther King Jr. delivered his famous "I Have a Dream Speech" at the Lincoln Memorial. His message gave voice to the voiceless and his vision promoted a just, equal, diverse and compassionate country.
This year, a very different message is going to be spread from the very ground on which King once stood. Glenn Beck and Sarah Palin will hold a rally at the Lincoln Memorial.
The racist, raging and hate-filled tenor of Beck, Palin and the Tea Party movement is in direct contrast to the noble vision of Dr. King. We cannot sit idly by and let King's vision and legacy be hijacked for political purposes.
Dr. King once declared that "Our lives begin to end the day we become silent about things that matter".
Brave New Foundation, Alternet, Credo, Celebrate the Dream, Campaign for America's Future, Media Matters for America, True Majority, PowerPAC and Progress Now are joining forces to protect Dr. King's legacy.
Yours,
Robert Greenwald and the Brave New Foundation team
Latest posts by hispanicLA (see all)